Saturday, December 5, 2020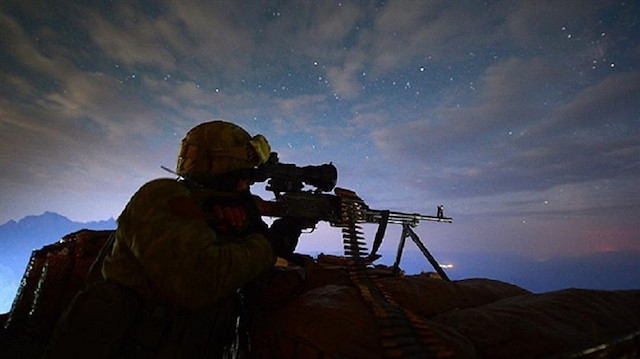 Eleven YPG/PKK terrorists were neutralized by Turkish security forces in the Operation Olive Branch zone, south of Turkey's border, the Defense Ministry said Friday.
The terrorists, found by UAVs, were neutralized by commando teams in clashes continuing since Thursday, when six terrorists were previously neutralized, bringing the total to 17, said a ministry statement.
Turkish authorities use the term "neutralize" to imply the terrorists in question surrendered or were killed or captured.
On Thursday, Specialist Sgt. Mehmet Altun was martyred in clashes to repel an attempt by YPG/PKK terrorists to infiltrate the Olive Branch zone.
The News:
https://www.yenisafa … rthern-syria-3555833