Friday, October 23, 2020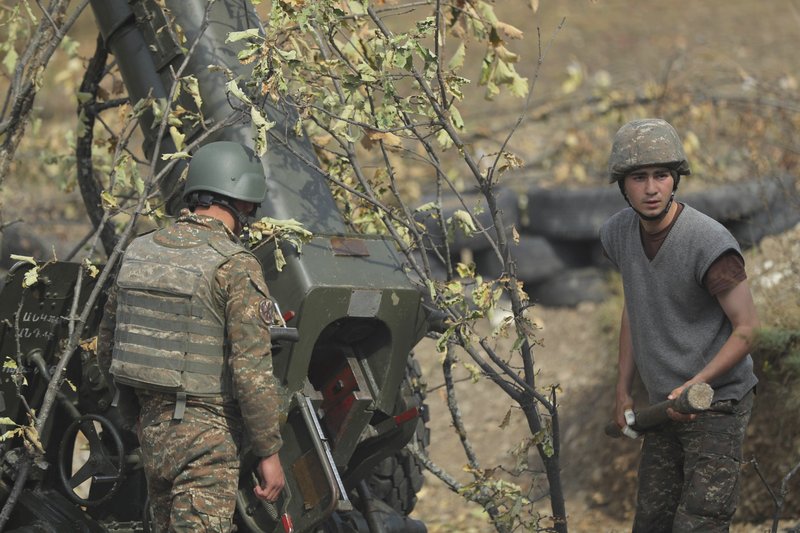 Heavy fighting over Nagorno-Karabakh continued Thursday with Armenia and Azerbaijan trading blame for new attacks, hostilities that raised the threat of Turkey and Russia being drawn into the conflict.
Speaking in Moscow, Russian President Vladimir Putin said that according to the information Russia has acquired, the combined deaths from nearly four weeks of fighting over the region are nearing 5,000. Putin emphasized the need to negotiate a truce quickly.
Azerbaijan's Defense Ministry accused Armenia of firing several ballistic missiles from its territory at the Azerbaijani cities of Gabala, Siyazan and Kurdamir, which are located far from the area of fighting in Nagorno-Karabakh. It said there were no casualities.
The Armenian military rejected the claim as a "cynical lie."