Wednesday, July 15, 2020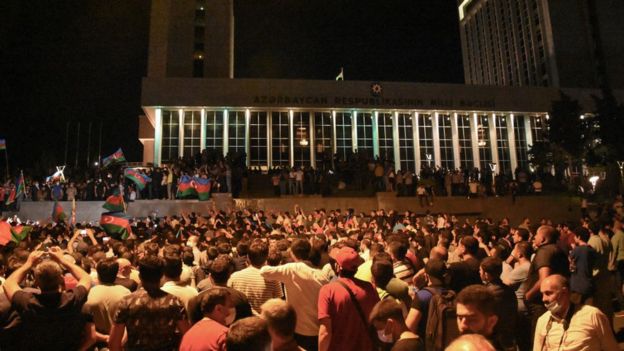 Thousands have demonstrated in Azerbaijan calling for war after recent deadly clashes with neighbouring Armenia.
Protesters marched through the capital Baku demanding the government fully deploy the army, with some even entering the national parliament.
Security forces responded with water cannon and tear gas to disperse the crowds.
The recent border fighting has killed at least 16 people.