Sunday, April 26, 2020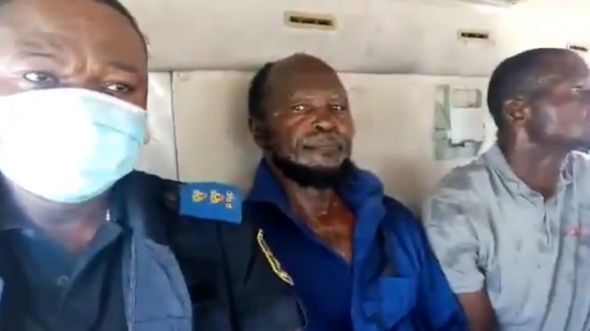 Police in the Democratic Republic of Congo on Friday arrested Ne Muanda Nsemi, the leader of a separatist religious sect, killing eight of his followers as they raided his home in Kinshasa, the interior minister said.
The arrest of Nsemi, whose Bundu dia Kongo (BDK) group dreams of restoring the Kongo kingdom that thrived for centuries before the colonial era around the mouth of the Congo River, took place after clashes with police on Wednesday in a neighboring province, in which 14 BDK members died.
A self-styled prophet and former member of Parliament, Nsemi has a strong following in western Congo and has been a thorn in the side of successive governments. He was arrested in March 2017 after leading deadly protests against former President Joseph Kabila, only to be broken out of prison by his supporters two months later.
Police announced his arrest on Twitter in an operation on Friday, saying: "Mission accomplished, it's done."