Monday, January 20, 2020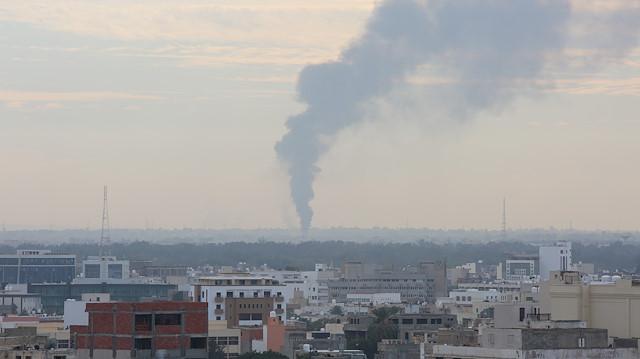 As world leaders met in Berlin Sunday to chart a way forward for peace in Libya, forces of warlord Khalifa Haftar have been violating a week-old cease-fire around the capital Tripoli.
Periodic gunshots have been heard south of the Libyan capital, and black smoke can be seen rising, according to reports on the ground.
Haftar's forces launched mortar attacks on Al Halatat and Khallet al-Furjan, both south of Tripoli, Abdul-Malik Al-Madani, spokesman for the operation by Libya's UN-recognized government to defend the capital, told Anadolu Agency.
Al-Madani also said their Burkan Al-Ghadab (Volcano of Rage) Operation retaliated against Haftar's forces and took control of the situation.