Saturday, October 19, 2019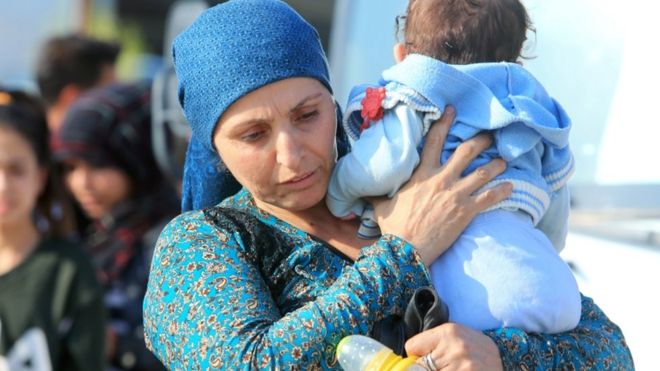 Turkey and Syrian Kurdish forces are both accusing each other of violating a temporary ceasefire agreement in northern Syria.
The US announced on Thursday it had brokered a five-day pause in fighting to allow Kurdish forces to withdraw.
Turkey views the Kurdish forces as terrorist groups and wants to create a "safe zone" buffer by its border.
Despite the ceasefire, some sporadic violence has continued - particularly around the border town of Ras-al-Ain.
The News:
https://www.bbc.com/ … middle-east-50108417