Thursday, October 17, 2019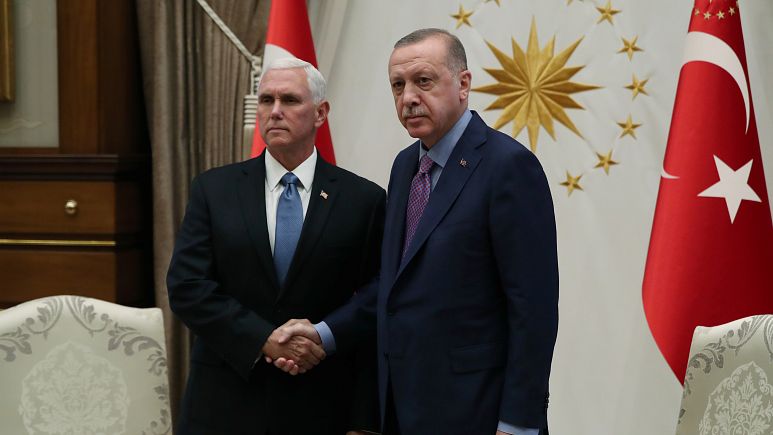 Turkey has agreed to a temporary ceasefire to allow Kurdish-led troops to withdraw from northern Syria.
The country will pause its offensive in the area, overseen by the US, for 120 hours in order to allow for the pullback.
US Vice President Mike Pence said that he had also received confirmation that the Kurdish YPG would withdraw in an orderly manner, while Turkey would agree to a permanent ceasefire after this is complete.
President Donald Trump praised the move saying it would save "millions of lives".
The News:
https://www.euronews … -president-mike-penc