Thursday, September 19, 2019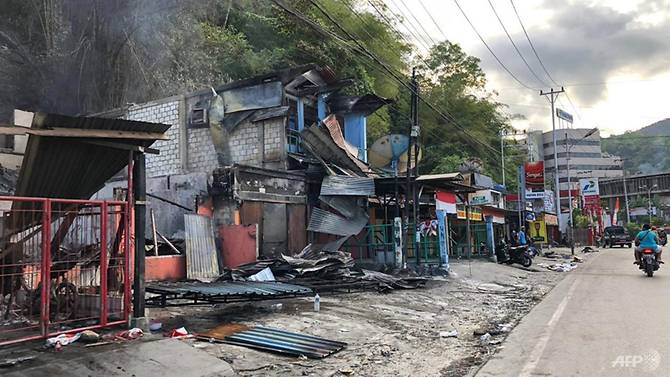 A toddler and teenager were among three people killed in a gunfight between security forces and independence-seeking rebels in Indonesia's restive Papua region, the military said on Thursday (Sep 19).
The deadly clash comes after mass demonstrations and violence gripped Papua - on the western half of New Guinea island - fuelled by anger over racism and fresh calls for self-rule in Indonesia's easternmost territory.
The military said three civilians were killed, including a toddler and teenager, with four others wounded after a clash in Papua's Ilaga region on Tuesday.
Police and soldiers were searching for rebels when a group of guerrillas stormed out of a traditional hut and fired at them, sparking a chaotic gunfight, authorities said.