Wednesday, May 29, 2019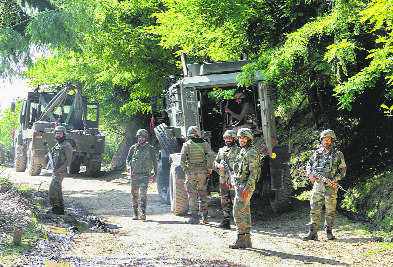 Two Jaish-e-Mohammed (JeM) militants were killed in a gunfight with security forces in the Kokernag area of Anantnag district on Tuesday. The identities of the slain militants are yet to be ascertained.
"We have retrieved the bodies and recovered arms and ammunition from them. We are trying to ascertain their identities," said a senior police officer in Anantnag.
The police officer said the initial leads suggested that one of the slain militants was a foreigner and another was a local. "We had prior leads that they belong to the JeM," the officer said.
The gunfight erupted around 1 pm in the Kazhwan forest area of Kokernag in Anantnag. "We had prior inputs regarding the presence of militants in the area. Acting on the inputs, a cordon and search operation was initiated in the forest area on Tuesday morning," the officer said.