Wednesday, April 10, 2019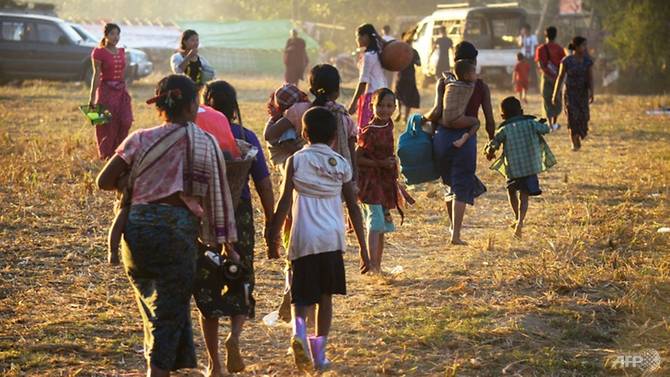 Fighting between the Myanmar army and ethnic Rakhine rebels has escalated in the western state's temple-studded town of Mrauk U, sources confirmed Wednesday (Apr 10), with reports of military jets streaking across the sky.
Riven by complex ethnic and religious divides, Rakhine state was the epicentre of a brutal military campaign in 2017 that forced some 740,000 Rohingya Muslims over the border into Bangladesh.
But the army is now locked in deadly battles with the Arakan Army (AA), a group that claims to represent the state's ethnic Rakhine Buddhists and is vying for more autonomy.
The AA has killed at least 22 police officers since fighting ramped up in January.
The government says dozens of rebels have been killed.