Wednesday, January 23, 2019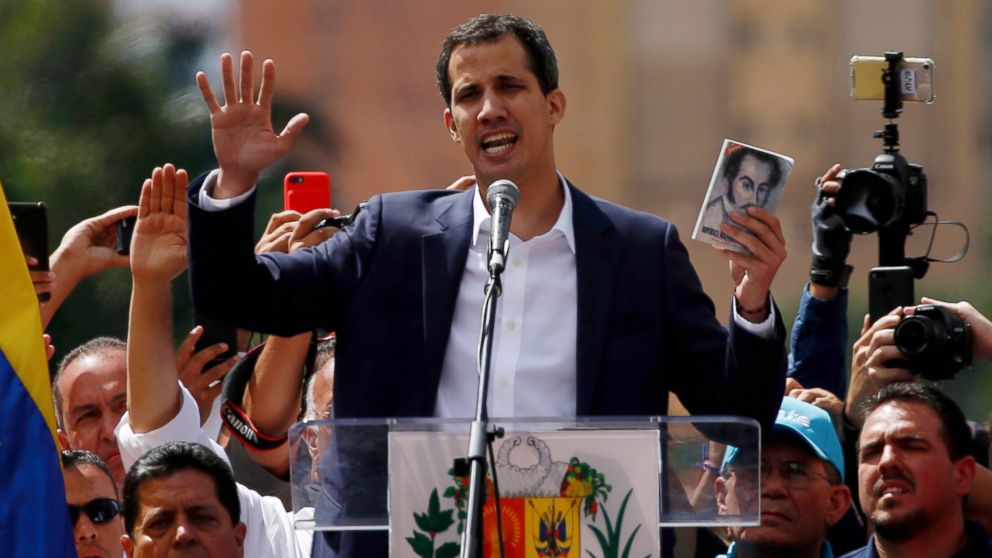 Venezuelan opposition leader Juan Guaido declared himself interim president in a defiant speech Wednesday before masses of anti-government demonstrators who took to the streets to demand President Nicolas Maduro's removal — a bold move that was immediately recognized by the Trump administration and a growing number of other Western nations.
President Donald Trump called on Maduro to resign and said the U.S. would use the "full weight" of its economic and diplomatic power to push for the restoration of Venezuela's democracy. Canada as well as Brazil, Colombia and several other Latin American nations followed suit in throwing their support behind Guaido.
"The people of Venezuela have courageously spoken out against Maduro and his regime and demanded freedom and the rule of law," Trump said in a statement.
Maduro responded by swiftly cutting off diplomatic relations with the United States, the biggest importer of Venezuelan oil, and said American diplomats had 72 hours to leave the country.