Thursday, August 9, 2018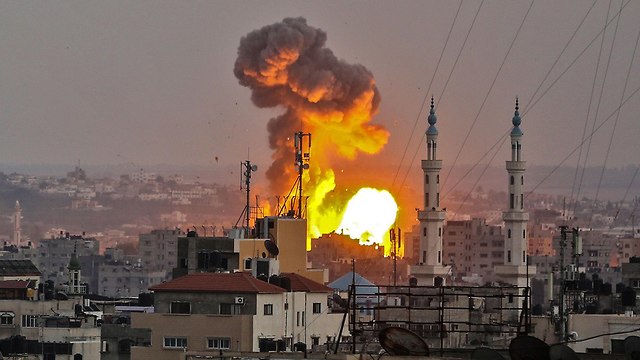 Israeli aircraft struck more than 150 targets in the Gaza Strip in response to a barrage of rockets from the Palestinian territory, the Israeli military said Thursday, marking a sharp escalation even as negotiations were taking place over a long-term cease-fire.
Militants in the strip fired more than 180 rockets and mortar rounds into Israel, the Israeli military said. Most were intercepted or fell on open ground. But at least 11 Israelis were injured after projectiles slammed into residential areas, blowing out windows and leaving cars and buildings pockmarked with shrapnel.
In the Israeli airstrikes that followed, three Palestinians were killed, including a 23-year-old pregnant woman and her 18-month-old daughter, according to the Palestinian Health Ministry in Gaza.
The News:
https://www.washingt … m_term=.6ed679a79cd1
Posted at 23:38:18
(416 visits)

Find related information in War, Middle East