Monday, August 6, 2018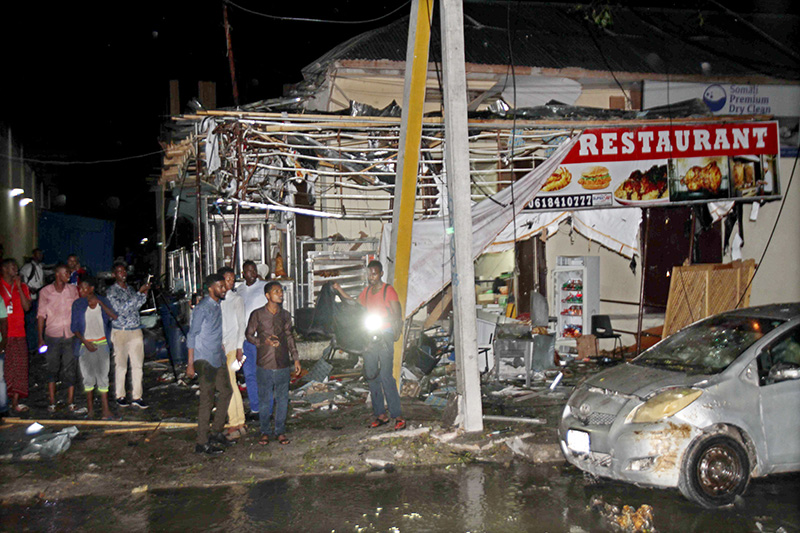 A car bomb exploded along the main street of Somalia's capital Mogadishu on Sunday, killing at least five people and wounding several others, authorities said.
Police said a car bomb parked in front of a restaurant at the busy street of Maka al Mukaram had exploded.
The front of the restaurant had been destroyed, blood stained the floor and chairs had been strewn around by the blast.
"A car bomb exploded at a parking in front (of) a restaurant," Major Abdullahi Hussein, a police officer, told Reuters.
Militant group al-Shabaab claimed responsibility for the attack on a website sympathetic to their cause.