Friday, July 27, 2018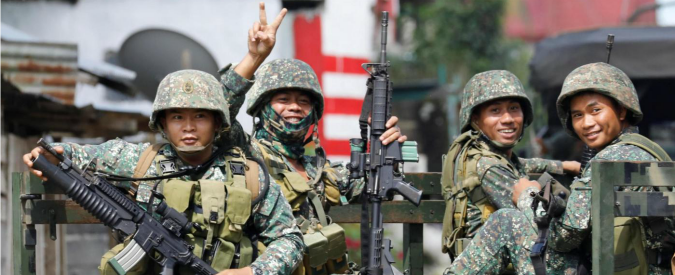 Army soldiers and suspected New People's Army rebels clashed in an encounter in Padre Burgos town in Quezon province Friday, police said.
Senior Supt. Osmundo de Guzman, Quezon police director, quoting spot report from local police station, said that a still unidentified rebel was killed in the encounter between troopers from the Army's 85th Infantry Battalion and a band of communist guerillas in the mountainous area of Barangay (village) San Isidro around 5 p.m.
Some communist guerillas were also reportedly injured in the battle, police said.