Sunday, July 8, 2018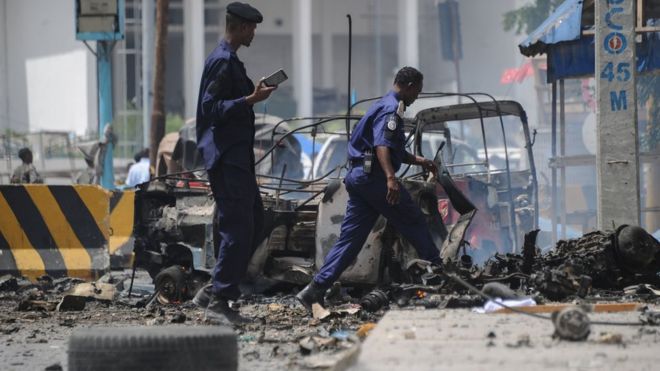 Militants have launched their first major attack in the Somali capital Mogadishu since the start of Ramadan almost two months ago.
Journalists say al-Shabaab fighters stormed the ministry of the interior and national security after detonating two car bombs.
The BBC's Somali service says there have been 10 deaths and at least 20 civilians are reported injured.
Security had been tightened in the city over Ramadan to prevent attacks.
The Islamist militant group, which is fighting to overthrow the Western-backed government, usually intensifies its attacks during the holy month, which began in May this year.