Sunday, April 29, 2018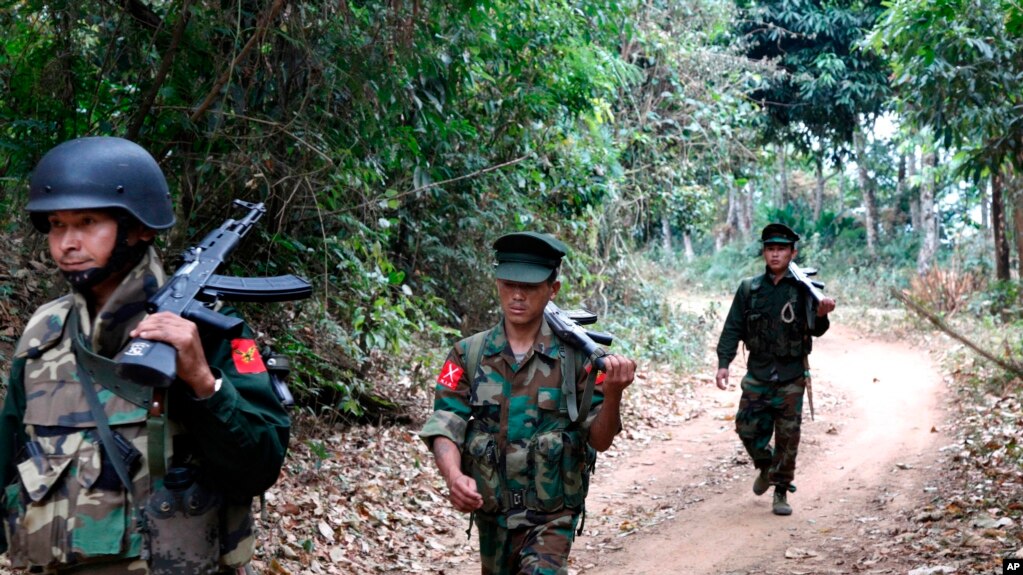 Fighting in northern Myanmar between government forces and the rebel Kachin Independence Army, or KIA, has forced more than 4,000 people to flee their homes.
Col Naw Bu, a KIA spokesman, said the fighting will become "more intense" because the army is sending more troops to the area.
Aid organizations have requested access to the clash-stricken, remote northeastern area near the country's border with China. Charities fear thousands of vulnerable people remain trapped since the fighting escalated in April.
"Our biggest concern is for the safety of civilians, including pregnant women, the elderly, small children and people with disabilities," Mark Cutts, the head of the U.N.'s Office for the Coordination of Humanitarian Affairs told the French news agency. "We must ensure these people are protected."