Saturday, February 24, 2018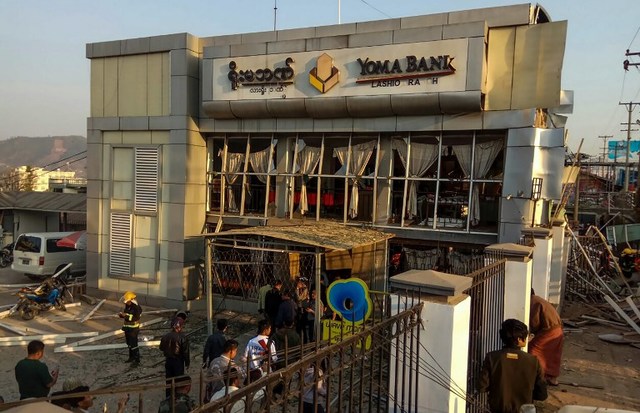 Three bombs exploded early Saturday, February 24, in the capital of Myanmar's Rakhine state, a cauldron of ethnic tensions roiled by insurgencies and a military crackdown on the Muslim Rohingya, injuring one police officer, officials said.
The 3 blasts at separate locations around Sittwe included one at the home of a high-ranking official, police told Agence France-Presse (AFP).
Besides the bloody campaign against the Rohingya in the state's north, Rakhine has been struggling with a decade-long rebellion fought by ethnic Rakhine Buddhist insurgents, though bombings in the state capital are rare.
"Three bombs exploded and 3 other unexploded bombs were found. A police officer was injured but not seriously," a senior officer told AFP on condition of anonymity.