Thursday, February 1, 2018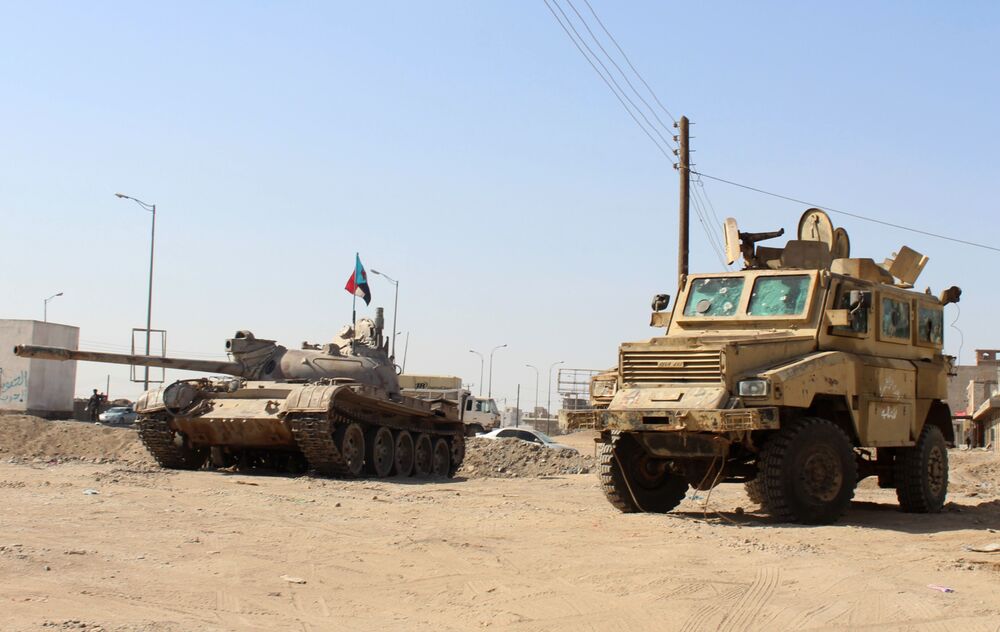 Saudi Arabia and the United Arab Emirates moved to contain deadly infighting between their Yemeni allies that threatens to jeopardize their common fight against Iran-backed Houthi rebels.
The two Gulf states sent a "top military and security delegation" to the site of the clashes, the southern port city of Aden, to monitor implementation of a cease-fire between Yemen's elected government and the secessionist Southern Transitional Council, the U.A.E.'s official news agency reported on Thursday. Thirty-eight people have been killed and 222 wounded since the fighting began Sunday, according to the International Committee of the Red Cross.
The violence in Aden, where the government of ousted President Abd Rabbuh Mansur Hadi is based, threatened his control of the city and risked weakening the military coalition Riyadh and Abu Dhabi built three years ago to reassert his authority over the whole of Yemen. The clashes between the Saudi-backed Hadi and separatists supported by the U.A.E. had raised concerns the two Gulf nations' alliance is fraying, and spurred criticism they had failed to agree on a unified vision for Yemen.
The News:
https://www.bloomber … hreatening-coalition
Posted at 23:26:36
(546 visits)

Find related information in War, Middle East