Wednesday, January 3, 2018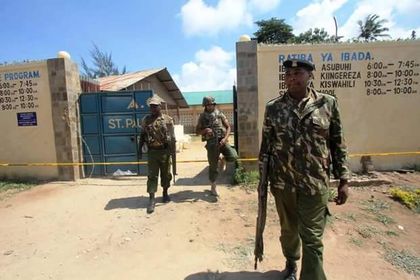 Reports indicate that five Kenyan policemen were killed following an attack in the northeast of Mandera County near Somalia border.
The late Tuesday attack by suspected Al-Shabaab militants also saw them torch a police lorry according to Mandera South deputy county commissioner, Daniel Bundotich.
He told Reuters that the deceased included three uniformed police reservists and local civilians who oftenly assist the police.
"The militants also set on fire a police lorry. The police officers were on patrol along Elwak-Kutolo when they were ambushed," Bundotich told the daily.