Thursday, November 30, 2017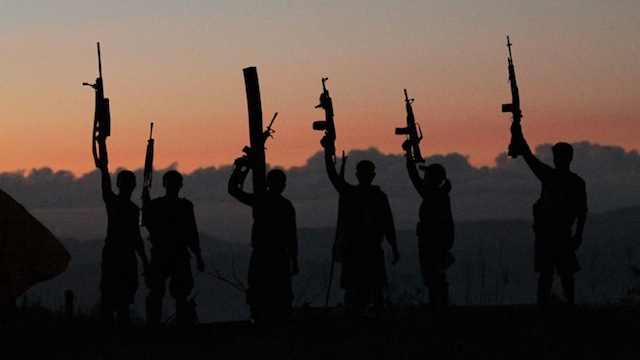 Fifteen alleged members of the New People's Army were killed while three others were wounded in two separate encounters with government troops in Nasugbu town Tuesday evening, police said.
Batangas police director Senior Superintendent Alden Delvo said joint elements of the 730th Combat Group of the Philippine Airforce, Batangas and Nasugbu police acted on a phone call revealing that armed men were seen at Sitio Pinamintasan in Barangay Aya, Nasugbu.
Upon reaching the area, the government troops were fired upon by the rebels who were onboard a jeep and a van around 8:30 p.m.
Five rebels were killed on site while two were wounded in a 20-minute gun battle and were brought to the hospital where one died. Two soldiers were also reported wounded during the clash.