Saturday, November 4, 2017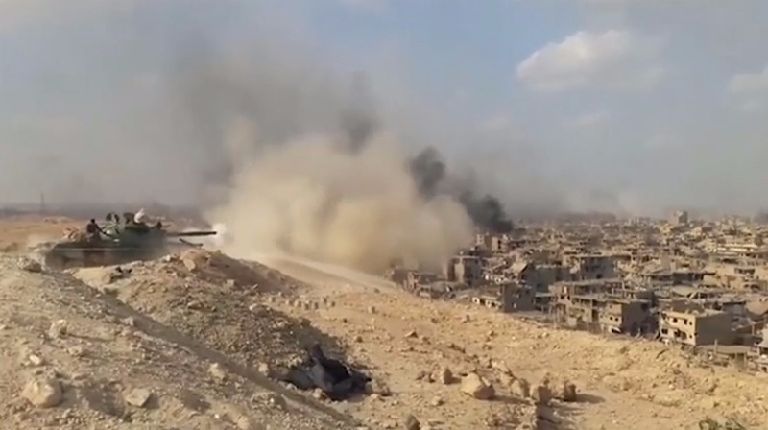 Syrian Government troops announced they have liberated the eastern city of Deir ez-Zor from the so-called Islamic State group.
The army says it is now in full control of the long-contested city as it flushes out the terror group from its last remaining strongholds in the oil-rich province bordering Iraq.
A statement said that all IS fighters appear to have fled or been killed, but they are still working to remove booby traps and mines left as the militants retreated.
Deir el-Zour, on the west bank of the Euphrates River, had been divided into a government-held and an IS-held part for nearly three years.
The News:
https://images.stv.t … trol-of-the-city.jpg
Posted at 00:51:47
(404 visits)

Find related information in War, Middle East