Tuesday, October 17, 2017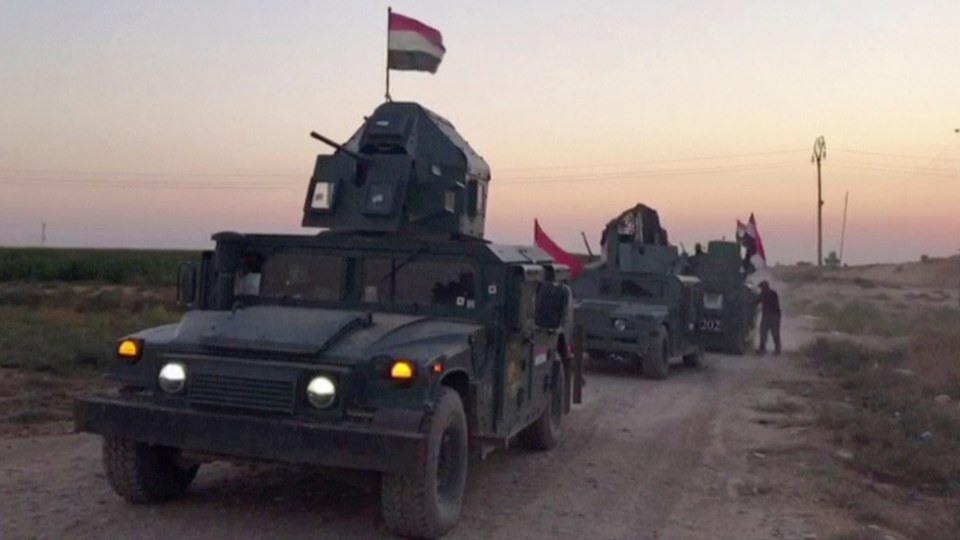 The Peshmerga General Command has said in a statement that the attack on Kirkuk by the Iranian Quds-backed Iraqi forces and the mainly Shiite Hashd al-Shaabi is "a flagrant declaration of war against the nation of Kurdistan," and warned that the government of the Iraqi Prime Minister Haider al-Abadi should pay a "heavy price" for initiating the conflict.
It said that the military incursion into the Peshmerga controlled areas in the oil-province of Kirkuk is in retaliation against the right of the people to vote on their fate, a reference to the Kurdish independence vote held last month that saw 92.7 percent of the people voting to leave Iraq.
The Peshmerga command also accused some of the Kurdish commanders of the ruling Patriotic Union of Kurdistan (PUK) whom it said were complicit when the Iraqi forces made rapid advances against the positions of Kurdish security forces, including an oil field and key infrastructure in the province. The PUK has denied the accusations.
The News:
http://www.rudaw.net … /kurdistan/161020173
Posted at 00:54:06
(636 visits)

Find related information in War, Middle East