Wednesday, September 27, 2017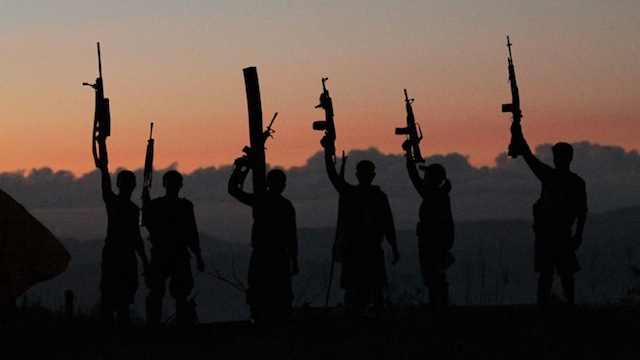 The Philippine Army said it had captured a training camp of communist rebels deep in the forests of Batangas City, after gunfights that drove hundreds of families to evacuation centers and forced 15 schools to suspend classes.
Maj. Gen. Rhoderick Parayno, commander of the Army's 2nd Infantry Division, on Monday said more soldiers were being deployed to run after the rebels. Checkpoints had been set up while security in sea ports was tightened around Batangas City.
The clash between members of the New People's Army (NPA) and 730th Combat Group of the Philippine Air Force started around 9 a.m. on Sunday in Mt. Banoy in the village of Talumpok Silangan, about an hour and a half travel by land from Batangas City.
Col. Arnulfo Burgos, head of the Army's 202nd Infantry Brigade, described the encounter site as part of a mountain ridge that "you'll probably ask yourself: 'Were there really people living in there?'"