Thursday, August 24, 2017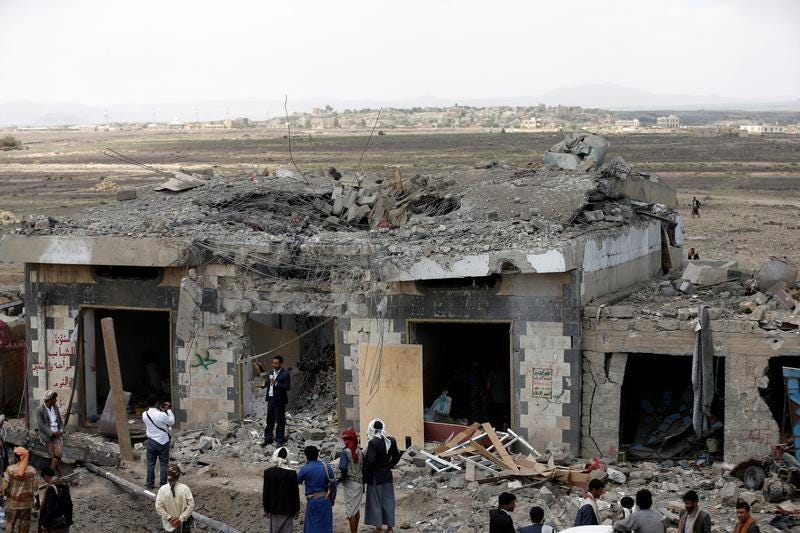 Saudi-led coalition air strikes near the Yemeni capital of Sanaa have killed an estimated 60 people and injured 13 after hitting a hotel, officials in the country have said.
Dozens of Shia Houthi rebels as well as civilians were among the dead, officials told the AP on Wednesday on condition of anonymity.
Eyewitnesses, including a medic, said the two-storey hotel in Arhab, 35 kilometres (22 miles) north of Sanaa, had been completely destroyed in the attack, leaving two bodies hanging from the upper floor. Many were still being retrieved from the rubble.
A second strike hit a checkpoint controlled by Houthis a few kilometres away, and several more had been conducted overnight, a local medic told Reuters.
The News:
http://www.independe … deaths-a7908096.html
Posted at 00:17:01
(632 visits)

Find related information in War, Middle East