Thursday, August 17, 2017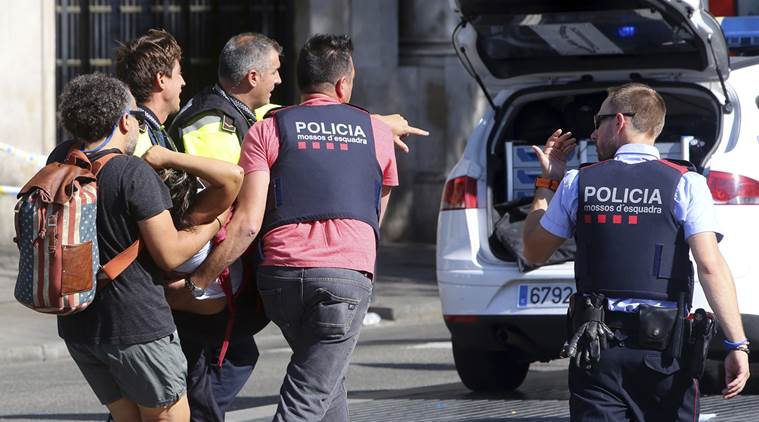 A van on Thursday mowed through crowds of tourists on Barcelona's Las Ramblas district, killing at least thirteen people, Reuters reported. The van had swerved off the sidewalk into an area near the Las Ramblas avenue, a popular tourist district of the city usually crowded with foreigners who frequent the bars and shops on the stretch of this historical market area.
"We can confirm there are 13 dead and more than 50 injured," regional interior minister Joaquim Forn said on Twitter. Police confirmed the arrest of two men behind the incident, news agency AP said. One of the suspects was named by the police union as Driss Oukabir.
The attack was later claimed by Islamic State. Carles Puigdemont, the head of the Spanish region of Catalonia said that at least 80 people had been taken to hospital. According to a US monitor, the jihadist organisation's propaganda outlet Amaq said, "The executors of the Barcelona attack were soldiers of the Islamic State."