Saturday, July 1, 2017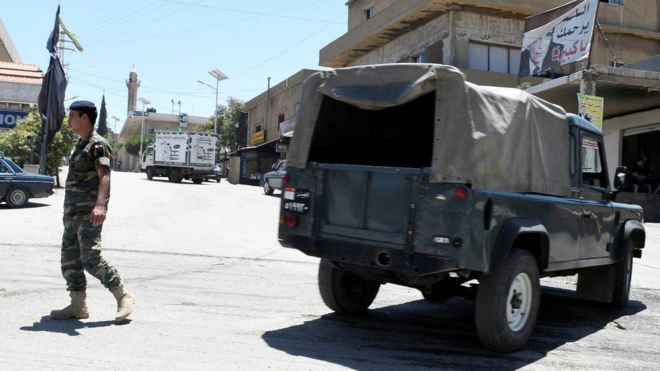 Five militants have blown themselves up during a raid by Lebanese troops on refugee camps near the Syrian border, Lebanon's army said.
A young girl was killed and three soldiers wounded by the blasts. Four others were hurt when an attacker threw a hand grenade, the army said.
It happened during an operation to search for militants and weapons in an area near the town of Arsal.
Arsal has often seen violence between troops and Sunni jihadists.
In the raid on Friday, four suicide bombers struck in one refugee camp, and a fifth struck in another camp, the army said.
The News:
http://www.bbc.com/n … middle-east-40454323
Posted at 00:27:32
(786 visits)

Find related information in War, Middle East