Thursday, May 25, 2017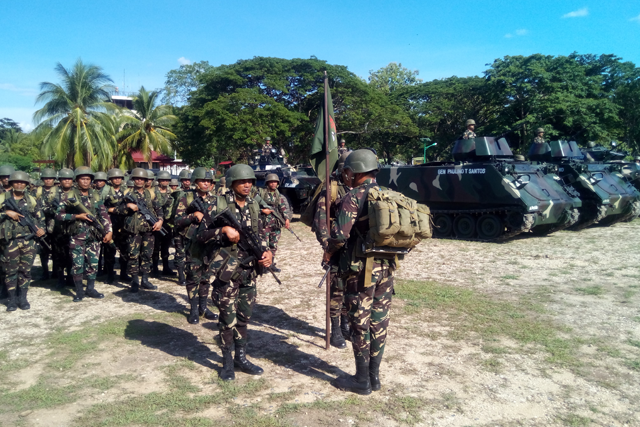 Thirteen members of the Maute group were killed in clashes with government troops in Marawi City, said Armed Forces of the Philippines (AFP) Public Affairs Office Chief Col. Edgard Arevalo on Wednesday.
In a press briefing, Arevalo said 13 Maute group members are dead, but only 2 bodies have been recovered.
Meanwhile, 5 have been killed and 31 wounded on the government side.
"We commiserate with the families of our departed soldiers who perished in our pursuit of freeing Marawi from these terrorists," Arevalo said.