Saturday, March 25, 2017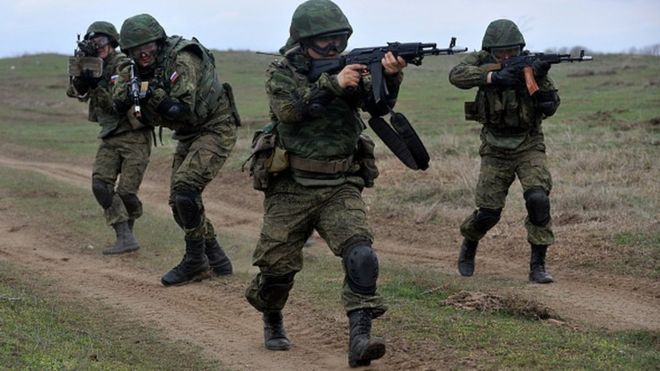 Six Russian troops died in the early hours of Friday when a group of insurgents attacked their base in Chechnya, with six rebels killed in the resulting shootout, the National Guard said.
Russia's National Guard, established last year, is a new branch of internal troops aimed at defending borders and countering extremism.
It is subordinate directly to President Vladimir Putin and has bases in the country's volatile North Caucasus regions including Chechnya.
In a statement, the National Guard said the rebels tried to storm their base in heavy fog at around 2:30 am local time (Thursday 2330 GMT) but were spotted by a group of soldiers who opened fire.
"Six of the attackers were destroyed," the statement said. "During the armed combat, six military were killed and there are wounded."