Friday, January 20, 2017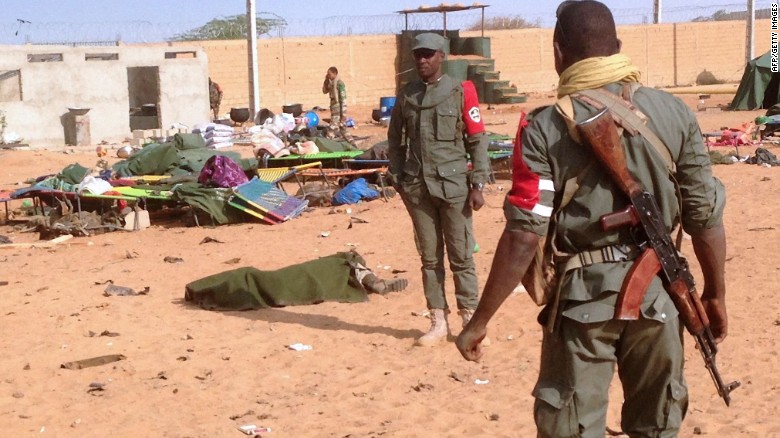 An al-Qaeda linked extremist group claimed responsibility for Wednesday's suicide attack on a military camp in northern Mali that killed at least 60 soldiers and former rebels and wounded 115.
A car packed with explosives penetrated the camp in Gao as hundreds of soldiers gathered for a morning meeting.
They belong to the Joint Operational Mechanism, which brings together government forces and former Tuareg rebels who form patrols to enforce the 2015 Malian peace agreement.
Al Mourabitoune, which is linked to al-Qaeda's North Africa branch, said it was behind the bombing.