Thursday, January 5, 2017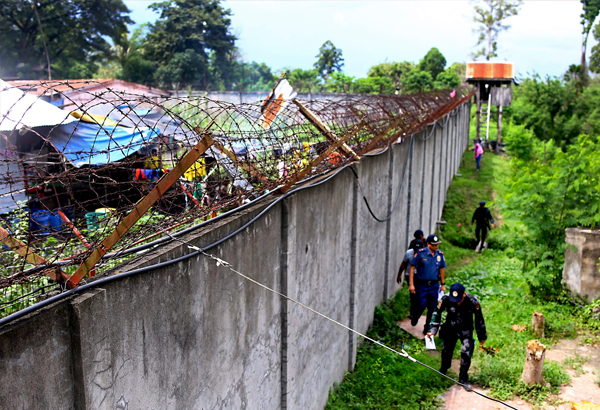 More than 150 inmates of the provincial jail here escaped when suspected Muslim rebels stormed the facility in a pre-dawn raid yesterday, killing one guard, authorities said.
A two-hour firefight broke out when more than 100 armed men, believed to be members of the extremist Bangsamoro Islamic Freedom Fighters (BIFF), attacked the jail at about 1 a.m., according to jail authorities.
"It was not a jailbreak. It was a planned rescue of certain detainees. It's to rescue their comrades under our custody. It is a rescue operation," jail warden Peter John Bongat said.
Initial reports said at least 158 inmates had escaped. It was unclear how many of them were linked to the raiders.