Monday, December 14, 2015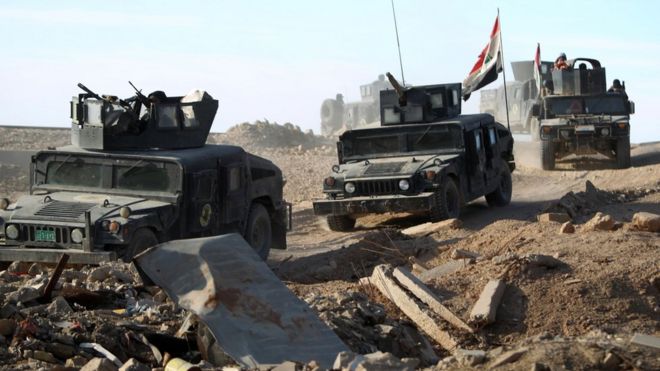 Islamic State militants have reportedly launched several counter-attacks in the Iraqi city of Ramadi, which government forces are trying to recapture.
A security source told the BBC that at least 35 soldiers and allied Sunni tribesmen were killed in a series of suicide car bomb attacks.
A senior IS leader was also said to have been killed east of the city.
Government forces have encircled Ramadi and are preparing for a final assault on the city, which IS overran in May.
Last week, troops retook the key western district of Tamim, which is only separated from the city centre by a tributary of the Euphrates, and the headquarters of the Iraqi military's Anbar Operations Command.
Bomb-maker 'killed'
On Monday, a senior source in the Anbar Operations Command said IS militants launched a wave of attacks across Ramadi as they tried to regain areas recently recaptured by government forces.
The News:
http://www.bbc.com/n … middle-east-35091680
Posted at 23:31:14
(1059 visits)

Find related information in War, Middle East