Saturday, December 12, 2015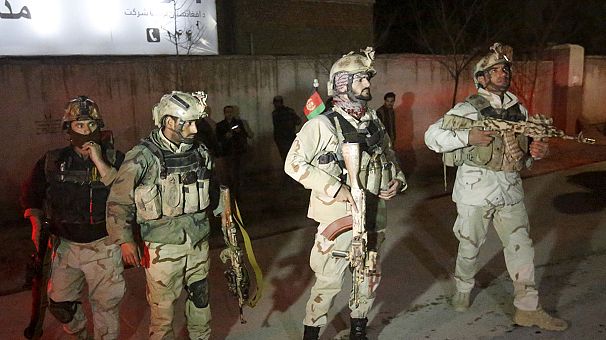 At least 12 people were killed on Saturday during an Afghan Taliban's attack on a guest house near Spanish embassy in Kabul, sources said.
The killed included two Spanish citizens, one Afghan civilian, five police personnel and four attackers, Xinhua reported.
"Around 6.00 p.m. (local time) on Friday, one terrorist detonated a car bomb at the entrance of a guest house in Shairpoor locality, enabling three other attackers to enter the building," Xinhua quoted the Afghan Interior Ministry as saying on Saturday.
"Police force arrived at the site shortly after the attack, and launched a counter-offensive against the terrorists," the ministry said.