Friday, December 11, 2015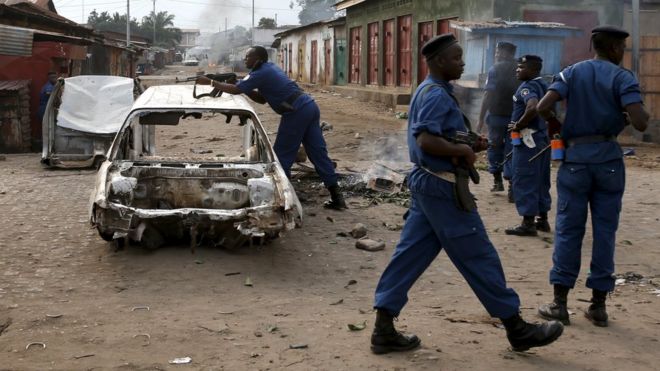 Gunmen attacked military sites in Burundi's capital on Friday and many of the assailants were killed or arrested after heavy fighting, officials and soldiers said.
Soldiers said at least five of their number were killed in the latest flare-up in a nation Western powers fear may be sliding back into ethnic conflict.
The sound of firing echoed across the capital, Bujumbura, through Friday after heavy gunfire and blasts erupted in the early hours. Residents said streets were empty at a time when people normally head to work and police were out in force.
The outbreak of violence is unnerving for a volatile region which only two decades ago saw a genocide in next-door Rwanda.