Tuesday, November 17, 2015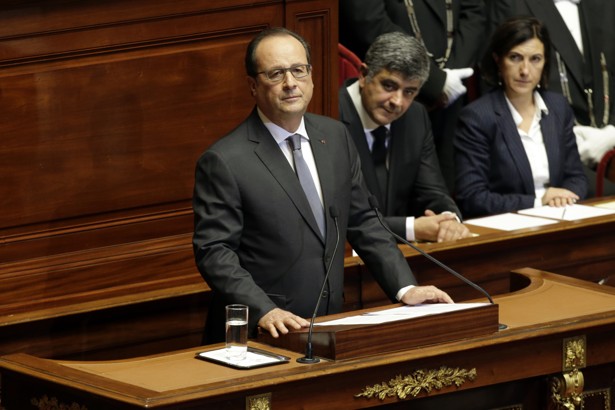 French President Francois Hollande vowed to destroy DAESH on Monday after its atrocities in Paris, promising tough new anti-terror measures at home and intensified bombing of Syria.
France and Belgium staged dozens of raids on suspected extremists as the manhunt continued for the eighth, including in a known radical hotspot in Brussels where some of the attackers are thought to have lived.
Describing the coordinated attacks that killed 129 people as "acts of war," Hollande urged a global fightback to crush Daesh and said he would hold talks with his U.S. and Russian counterparts on a new offensive.
Friday's "acts of war… were decided and planned in Syria, prepared and organised in Belgium (and) perpetrated on our soil with French complicity," Hollande told an extraordinary meeting of both houses of parliament in Versailles.