Monday, October 5, 2015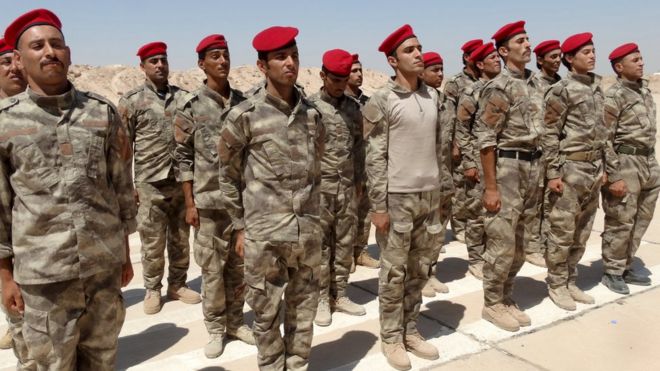 Seventy members of a Sunni Arab tribe opposed to Islamic State (IS) have been killed by the jihadist group in western Iraq, a tribal elder says.
Sheikh Naeem al-Gaoud told the BBC that members of the Al Bu Nimr tribe were shot dead in the village of Khanizir, in Anbar province, on Sunday night.
He said the tribesmen were killed because they had relatives serving in the Iraqi security forces.
The Al Bu Nimr have played an important role in battling jihadists for years.
In 2014, IS militants killed more than 500 members of the tribe, but its leaders vowed to fight on.
The News:
http://www.bbc.com/n … middle-east-34446066
Posted at 13:00:43
(1284 visits)

Find related information in War, Middle East