Monday, September 7, 2015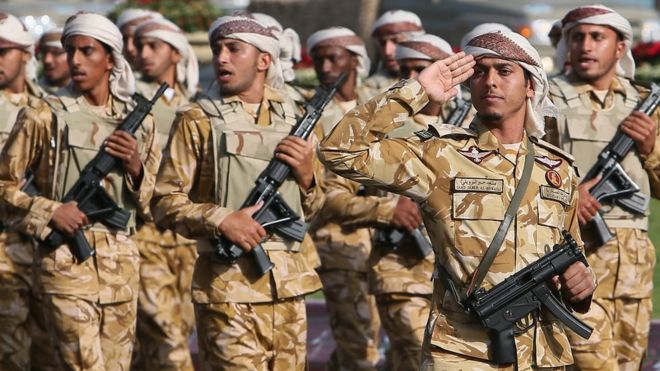 Around 1,000 soldiers from Qatar's Armed Forces have been deployed to Yemen, as part of the Arab coalition's fight against Houthi rebels, Al Jazeera has learned.
An Al Jazeera journalist, reporting from the Saudi-Yemen border, said the troops were backed by more than 200 armoured vehicles and 30 Apache combat helicopters.
The troops are now reportedly heading to Yemen's Maareb province, to join the Saudi-led coalition already fighting in the area.
Al Jazeera has also learned that more Qatari forces are expected, with the aim of securing the Jawf governorate.
The News:
http://www.thepenins … -in-yemen-al-jazeera
Posted at 14:20:45
(1278 visits)

Find related information in War, Middle East