Saturday, September 5, 2015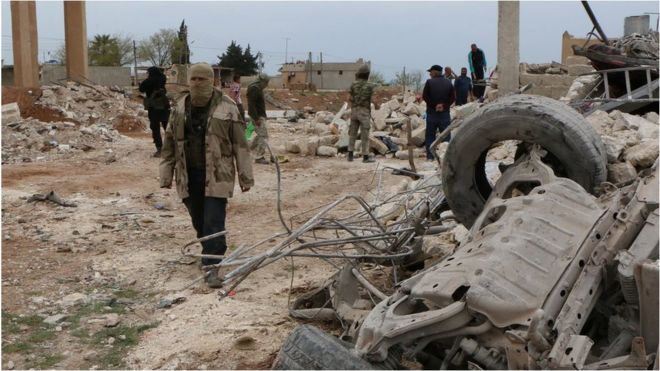 At least fourty seven fighters were killed in northern Syria in renewed fighting between the Islamic State group jihadists and rebels in Aleppo province, reports said on Saturday.
The fighting occurred on the town of Marea, which the IS has been trying to capture from the rebel forces who are in control. Twenty-seven IS jihadists and twenty Islamist and other rebel fighters were killed in clashes over the last two days.
Last week, IS took control of five villages around Marea from the rebels, after allegations of using a chemical agent, possibly mustard gas, in its attacks.
The News:
http://www.rttnews.c … h-syrian-rebels.aspx
Posted at 23:25:36
(1102 visits)

Find related information in War, Middle East