Thursday, August 13, 2015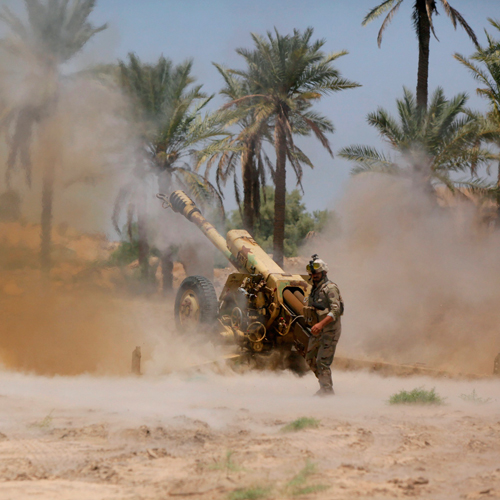 Iraqi officials say Islamic State militants have ambushed a military convoy in the country's western Anbar province, killing at least 14 soldiers.
The officials, a military officer and a police officer, say numerous roadside bombs targeted a military convoy Wednesday morning as it was travelling on a highway outside the Islamic State-held city of Ramadi. They say that the attack in Khabaz area, about 170 kilometers west of Ramadi, also wounded 10 soldiers.
The officials spoke on condition of anonymity as they were not authorised to release information. Iraq's government and allied Sunni fighters and Shiite militias are in the midst of a massive operation to dislodge Islamic State militants from Anbar's cities.
The News:
http://www.dnaindia. … bar-province-2113816
Posted at 00:35:33
(1230 visits)

Find related information in War, Middle East