Saturday, July 11, 2015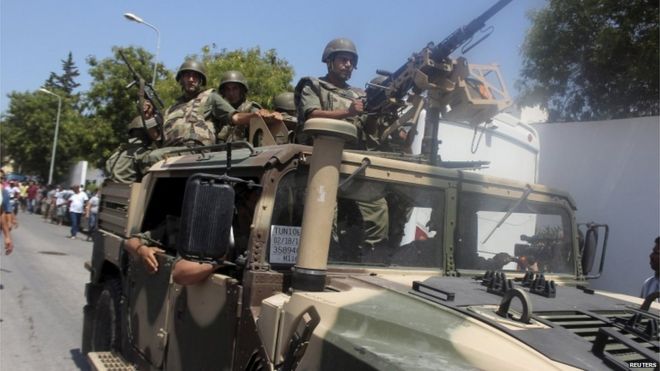 Tunisian security forces have killed five suspected Islamist militants in the mountains near the central town of Gafsa, officials say.
The operation is ongoing, an interior ministry spokesman told AP news agency.
Tunisia has declared a state of emergency after 38 tourists were killed in an attack by an Islamist gunman in the beach resort of Sousse on 26 June.
Thousands of British tourists have left the country after a new travel alert from the UK foreign office.