Tuesday, May 26, 2015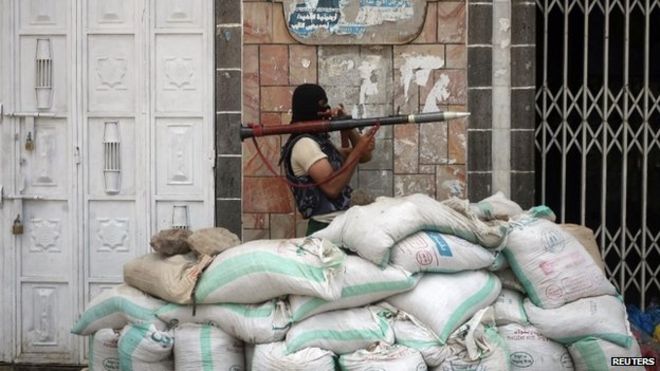 Yemen's pro-government fighters have pushed out Shite rebels and their allies and retaken a southern city that's the gateway to the port of Aden in their first significant advance since a Saudi-led coalition launched airstrikes on the rebel group, officials said Tuesday.
Coalition strikes, which began in March in an effort to halt the power grab by the rebels known as Houthis, also continued on Tuesday across Yemen, targeting positions of the rebels and their allies.
Despite the airstrikes, the rebels had advanced toward the southern port city of Aden over the past weeks and engaged in heavy ground fighting with rival forces in several cities across Yemen. But in a counter-offensive, pro-government fighters managed to capture the city of Dhale and also the command center of the 33rd Armored Brigade, officials said.
The News:
http://www.sunherald … s-retake-yemeni.html
Posted at 15:56:58
(1060 visits)

Find related information in War, Middle East