Thursday, May 14, 2015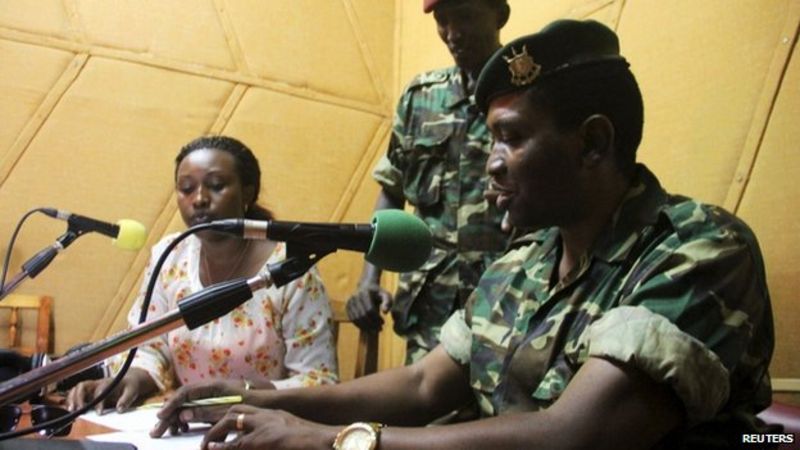 A Burundian military officer announced the overthrow of this central African country's government on Wednesday, saying that President Pierre Nkurunziza had been dismissed for seeking a third term.
The announcement by Maj. Gen. Godefroid Niyombare came after weeks of protests over the president's decision to run again in elections scheduled for June. After the coup statement was read on the radio, the capital exploded in celebration.
People jammed downtown Independence Square, climbing on the roofs of cars, waving tree branches and holding handwritten placards reading "He has fallen, he has fallen!"
But it was not immediately clear whether the military had consolidated control.
The coup announcement occurred as the president was in Tanzania to attend a regional summit to discuss the escalating political crisis in Burundi. Nkurunziza declared from the city of Dar es Salaam that the coup attempt had failed.