Thursday, May 7, 2015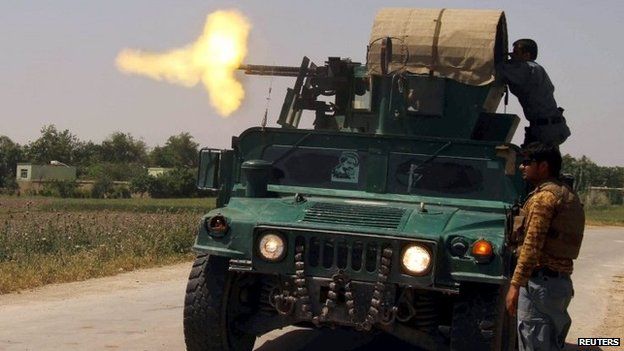 The Afghan government has launched a major offensive against Taliban forces near the north-eastern provincial capital of Kunduz.
The Taliban have come close to the city in recent fighting, leaving it cut off with tens of thousands of displaced.
A BBC correspondent who has flown into Kunduz has heard gunfire and artillery exchanges not far from its centre.
Afghan officials say foreign jihadists trained by the Islamic State (IS) group are fighting alongside the Taliban.