Wednesday, February 11, 2015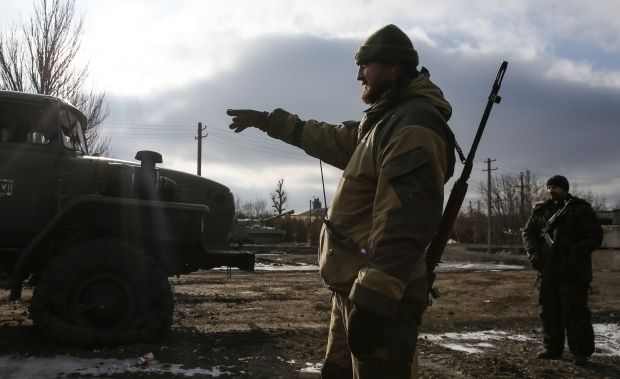 19 Ukrainian soldiers have been killed and 78 injured in the past 24 hours in the fighting near Debaltseve, Ukraine's military spokesman Vladyslav Seleznyov said on Wednesday.
Vladyslav Seleznyov, military spokesman: "As a result of shelling, rocket attacks and military clashes, Ukraine lost 19 servicemen including 17 servicemen of the Ukraine armed forces and two interior ministry staff. 78 servicemen of various security bodies are in hospitals with wounds of various severity."
Seleznyov added that Russian-backed militants attacked the Ukrainian military's positions over 100 times in the past 24 hours. The military spokesman also said that the militants are resorting to indiscriminate shelling of government-controlled cities.