Saturday, December 1, 2012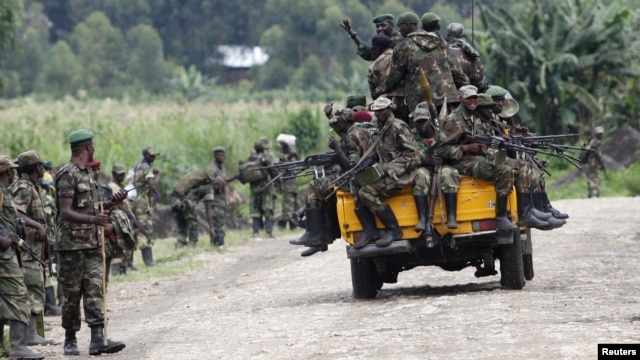 Rebels started to retreat from Congo's eastern provincial capital on Saturday after an attempt to garner ammunition at the airport failed and their original pullout was postponed, a U.N. official said.
Trucks full of M23 rebels drove along the road that leads out of Goma toward Kibumba, where the rebels are supposed to settle following an agreement reached in Kampala last week with nations bordering Congo. M23 soldiers were cheering as they did a final tour in the city center.
The rebels believed to be backed by Rwanda has defied two earlier ultimatums to leave Goma, raising the possibility they did not intend to leave and giving credence to a U.N. report accusing Rwanda of using the rebels as a proxy to annex territory in the mineral-rich eastern Congo.