Tuesday, November 27, 2012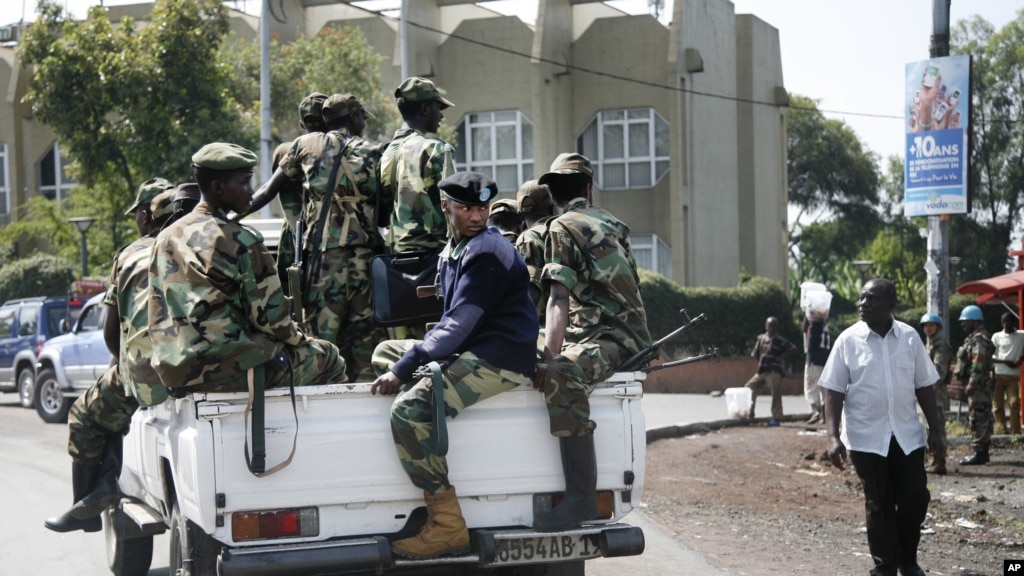 The political chief of Congolese rebel group M23 says his forces will leave the captured city of Goma by Friday as a sign of good will, even if the government has not addressed their grievances.
The rebels seized the eastern city last week and have since taken the town of Sake to the west.
Jean-Marie Runiga of M23 told VOA News Tuesday that if regional leaders think the departure will help bring peace, than they will do so by the end of the week. Runiga said even if M23 withdraws it does not mean the group will back down on its demands for foreign groups and the Congolese army to leave the region
A week after the M23 rebels took control of Goma with little resistance from the Congolese army, the group's president, Jean-Marie Runiga, said they are now willing to withdraw their military force.