Sunday, November 18, 2012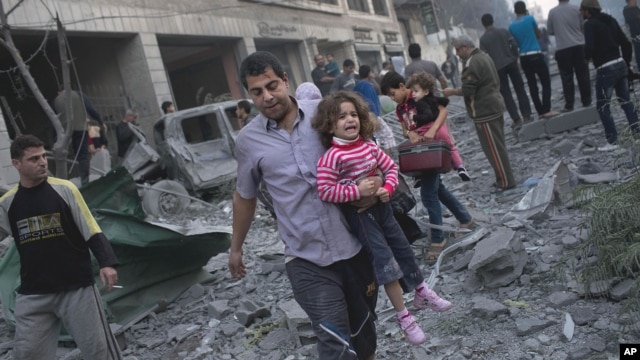 Palestinian medical sources announced on Sunday at dawn that the continued Israeli bombardment against Gaza have left 60 killed, including 16 children, while 550 others were injured since Wednesday.
Two children were killed when an air raid targeted their home in northern Gaza, while 13 others were injured.
Several air strikes were reported across the Gaza Strip, escalating after midnight.
Moreover, six journalists were injured when Israeli warplanes fired missiles at "Ash-Shawwa and Al- Husari" building in Gaza City.
The building was being used as offices and broadcast centers by many local and international media agencies.
Local sources said that other journalists left their offices in nearby buildings fearing similar Israeli bombardment.
The News:
http://www.qassam.ps … get_Journalists.html
Posted at 20:41:39
(1419 visits)

Find related information in War, Middle East