Thursday, September 13, 2012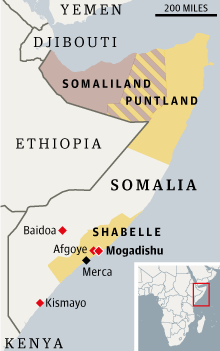 Somali government forces backed by AMISOM troops have captured Harbole town in southern Somalia.
The brief afternoon operation also recovered an assortment of weapons and ammunition from the al-Qaeda-affiliated terror group, al-Shabaab.Harbole is 6km from Miido which also fell to AMISOM troops just 10 days ago.
AMISOM Force Commander Lieutenant General Andrew Gutti commended AMISOM soldiers saying that the latest success had come at a critical time in Somalia's history.