Wednesday, July 11, 2012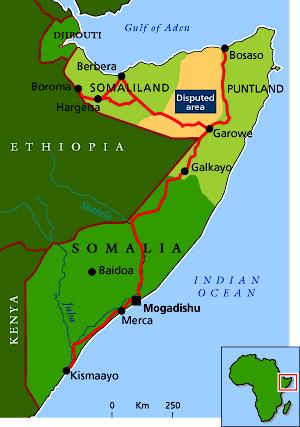 High-ranking al-Shabaab leaders and regular fighters based in the Galgala Mountain range are "rapidly defecting" from the organisation, according to Lieutenant General Muhidin Ahmed Muse, second in command of Puntland police.
Muse declined to disclose how many al-Shabaab members have defected so far, but said the police have already made public some of those currently in custody and will announce others soon.
In recent months, several battles have erupted between Puntland armed forces and al-Shabaab in the Galgala Mountain Range, 60 kilometres south-west of Bosaso.
In an interview with Sabahi, Muse said the local government has spared no effort to promote peace in the region and will continue to work to achieve stability in Puntland.