Friday, November 18, 2011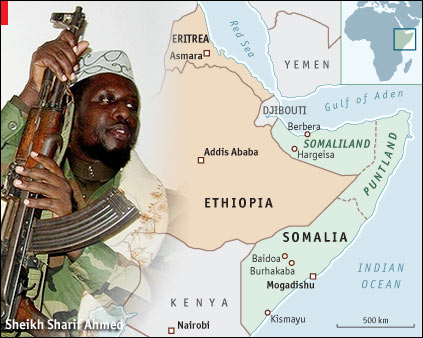 Somalia's Islamist rebels attacked government and African Union troops positions in the war-torn capital, killing four civilians and wounding 12 others, officials and witnesses said Friday.
Heavy fighting broke out late Thursday around four positions held by AU-backed government forces and included heavy machinegun fire and mortar rounds, with reports that civilian houses were caught in the crossfire.
"Terrorists launched desperate attacks on our military positions on Thursday night, but they were repelled with heavy losses, after targeting three positions in the south and one in the northern part of the city," said Colonel Ahmed Ibrahim, a Somali government military official.
"They are very weak, but are trying to pretend that they are still a fighting force by such attacks," he said, adding that two government soldiers were wounded.