Sunday, September 11, 2011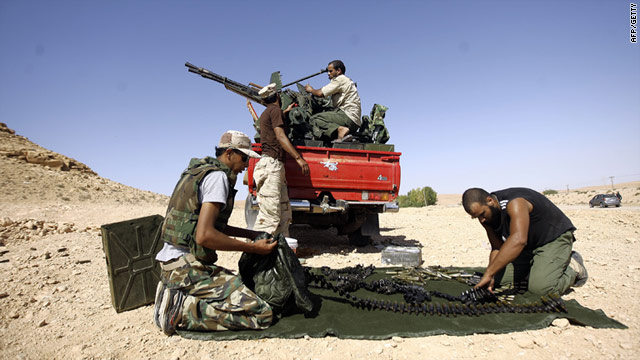 Libyan opposition forces pushed toward the loyalist stronghold of Sirte after suspending an earlier attack on Bani Walid, one of the last towns controlled by Muammar Qaddafi's supporters.
The fighting continued a day after the chairman of the National Transitional Council, Mustafa Abdel Jalil, arrived in the capital, Tripoli, to take command of the interim administration. The transitional leadership has been unable to proclaim a full victory because of its failure to find Qaddafi and to gain control of the remaining towns held by his supporters.
A brigade of NTC-backed fighters advanced into Bani Walid Sept. 9, a day ahead of a deadline to surrender, after loyalists fired Grad rockets at the surrounding forces. Opposition troops say they encountered strong resistance in the town.